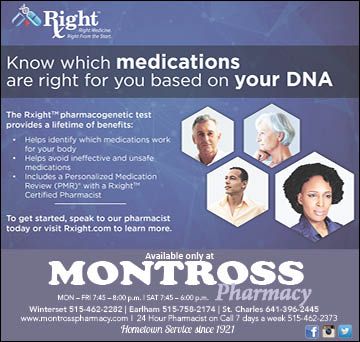 Have you ever heard about pharmacogenetic testing?
Pharmacogenetic testing analyzes 18 genes to provide your medication blueprint for life on over 200 Rx & OTC medications. This testing allows your healthcare professionals to identify medications that work better with your genes, helping reduce the risk of adverse effects of some medications or find a more effective mediation.
We are proud to now offer Rxight Pharmacogenetic Testing at Montross Pharmacy in Winterset! Stop by and ask us today!